The Juice Barn is the first and only 100% organic, raw, cold-pressed juice bar in the South Shore area of Massachusetts. We are proud to use 100% organic produce, some of which are sourced from local organic farms!
We offer raw, cold-pressed organic juices, juice cleanses, organic smoothies and acai and smoothie bowls, organic coffee, salads, avocado toast, and other yummy foods and snacks.
We are also home to Nourish Your Energy and a team of talented holistic health coaches providing nutritional coaching, nutrition-as-medicine classes, and a line of well-researched natural and organic whole food supplements, CBD, and mushrooms.
At Organic Juice Barn our passion and mission is creating delicious high vibe food and drinks to nourish your body, mind, and soul. We are committed to using 100% organic ingredients in every item we create in our kitchen.
We know that food is medicine and we bring you foods and beverages without chemicals and pesticides so you can enjoy and experience the benefits of them just as Mother Nature intended.
We are passionate about the benefits of cold-pressed juicing and serve you fresh, raw, cold-pressed juice that is alive in your glass.
We choose to support only organic farms who do not use harmful chemicals on their lands to show respect and gratitude for this beautiful planet we all call home. We honor our commitment to 100% organic – for you – for us – and for this beautiful Earth.
At Organic Juice Barn we are honored to serve as your guides on your journey to better health and wellness. We craft our foods with love to bring you the best results for your body. We love helping people claim their energy, vitality, and health!
You will taste and feel the Juice Barn difference in all of our food and beverages.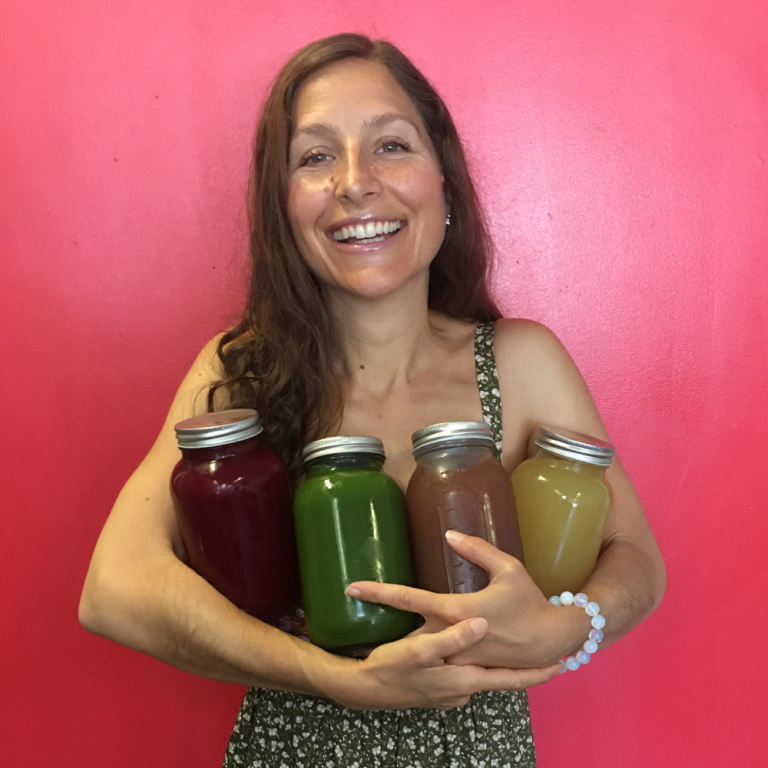 Kristy has been interested in health and wellness since her teenage years when she used food to fuel her body for sports. In her 20's, Coach Kristy got curious about natural and organic foods and never turned back. She brings her background as a holistic health coach to help people transform their relationship with food.
Kristy loves helping people master clean eating to feel great in their bodies. This has become her life's purpose through many forks in the road. She and Lou have fun making an impact in ways that matter. One thing she knows for sure is that food is fuel but it's also a way to express love, which keeps her dedicated to all things delicious at the Juice Barn.
When Coach Kristy is not juicing, coaching, or teaching, she is spending time outdoors with her family or cuddling with her adorable maltipoo, Kiki.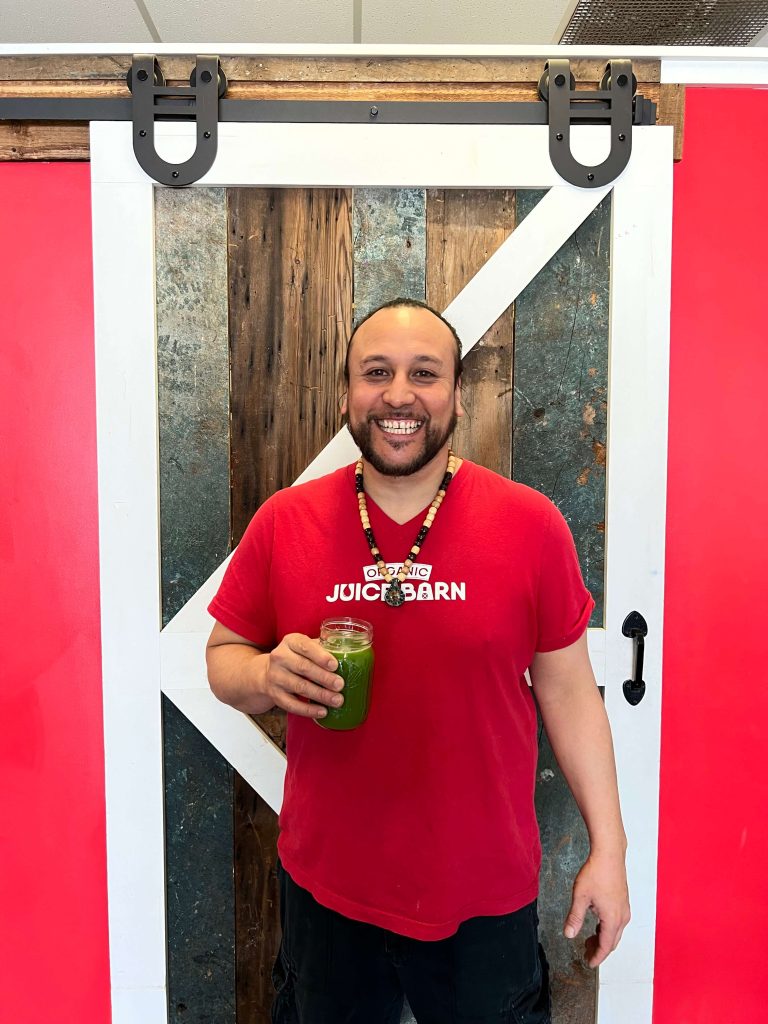 Lou grew up a free spirit living on the edge, which is reflected in his spicy recipes in the kitchen. Until he and Kristy met, he had never juiced before. The instantaneous burst of energy and vibrant flavors in a glass blew him away and he was locked in for life. Teaming up with his wife was a dream, one that he kept in the back of his mind for many years.
In the meantime, after a decade in corporate sales, Lou was looking for more. He loved helping people with their business needs but his spirit was craving more human connection.
In 2018 he left the corporate world to follow what really inspired him. He brought his business savvy skills, love of people, dedication to health and supporting families to be their best while having fun. He absolutely loves helping people learn about organic nutrition, cold-pressed juicing and educating in a playful way on how to keep the body and mind healthy. Lou always has a smile waiting for you at the Organic Juice Barn!